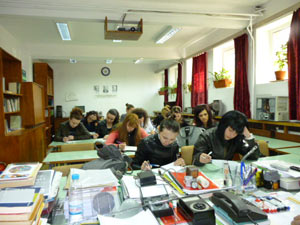 Training in the Bachelor degree course "Management of Economy" is in line with the concept of interdisciplinary higher education. It binds all functional areas of activity of business organizations – marketing, staff, finance and production, complemented with communicative competence and skills for application of computer systems and technologies in management.
Students trained in this course obtain:
Basic economic and managerial expertise - economics, economics of enterprise, informatics, fundamentals of management, business law, marketing, accounting, finance, etc.
Specialized knowledge of organization management – human resources management, planning and forecasting, strategic management, production management, innovation and investment management, project management, quality management, etc.
Mathematical and technological knowledge – applied mathematics, statistics, quantitative methods in management, manufacturing systems and technologies, industrial electronics, communications equipment and technologies, computer systems and technologies, etc.
Knowledge of elective and optional subjects – ecology and environmental protection, health and safety, e-business, etc.
Active learning methods combined with individual work are widely used in the training process. Motivated students have the opportunity to be involved in teams of scientific and practical research specialists.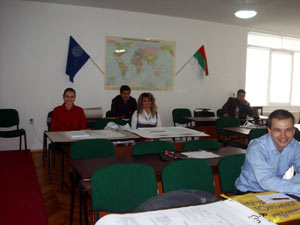 The Master degree course "Management of Economy" offers a choice for training in specialized Master programs – "Human Resources Management", "Production Management", "Business Management", "Project Management". The training programme enables students to acquire modern and future-oriented knowledge and skills for scientific management and administration of organizations within specific functional areas.
Based on the broad-profile preparation of the students in the Bachelor and Master programmes and the obtained key competences, graduates are able to master the complex set of the professional trend in its economic, managerial, legal and international dimension and to join the integrated management institutional processes as independent, success-oriented managers or specialists involved in the management teams of organizations.
In the past two years, lecturers and students of the degree course have implemented scientific and research projects directed to modern and useful for business topics. The results were presented at the annual student conference at TU-Gabrovo and student conferences abroad, and lecturers reported them in papers at scientific conferences and in articles published in prestigious journals in Bulgaria and abroad.