ACCREDITATION: The degree course in Power Engineering and Electrical Equipment is accredited with a very high grade by the National Evaluation and Accreditation Agency.
ACADEMIC DEGREES:
Bachelor (B.Sc.) – The Bachelor's degree course is taught for both full-time and part-time students; the duration of the course being four complete academic years. Core and engineering disciplines are taught during the course including Semiconductor elements and ICs; Analogue circuit engineering; Digital circuit engineering; Programmable logic controllers; Computer systems and applications; Microelectronics plus a module in language training.
Master ( M.Sc.) – Master's degree courses are offered in three distinct programs: Electronics; Automobile electronics; Optoelectronics and laser technology. Their duration is three semesters for students who have graduated with a Bachelor's degree in Electronics and 5 semesters for students who have graduated other Bachelor's degree courses. The Master's degree program in Electronics is taught for full-time and part-time students.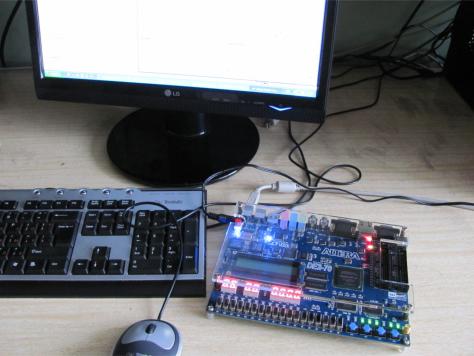 You will have state- of- the- art
computers and related software at your disposal for the purpose of analysis , computer aided design and simulation of electronic circuits. You can also avail of modern microprocessor systems for electronization and automation of production processes and receive adequate training on how to make a success in your own business.
PROFESSIONAL REALIZATION:
Department of Electronics is well connected with companies operating in the field of manufacturing and maintenance of electronic units. These companies provide internships for undergraduates with options for full-time employment after their successful graduation.
International collaboration
Undergraduates and postgraduate students are provided with opportunities for studies in the institutes of higher education in 13 EU countries or to have apprenticeships and internships in EU companies. Scholarships and grants for students are also provided under ERASMUS program.